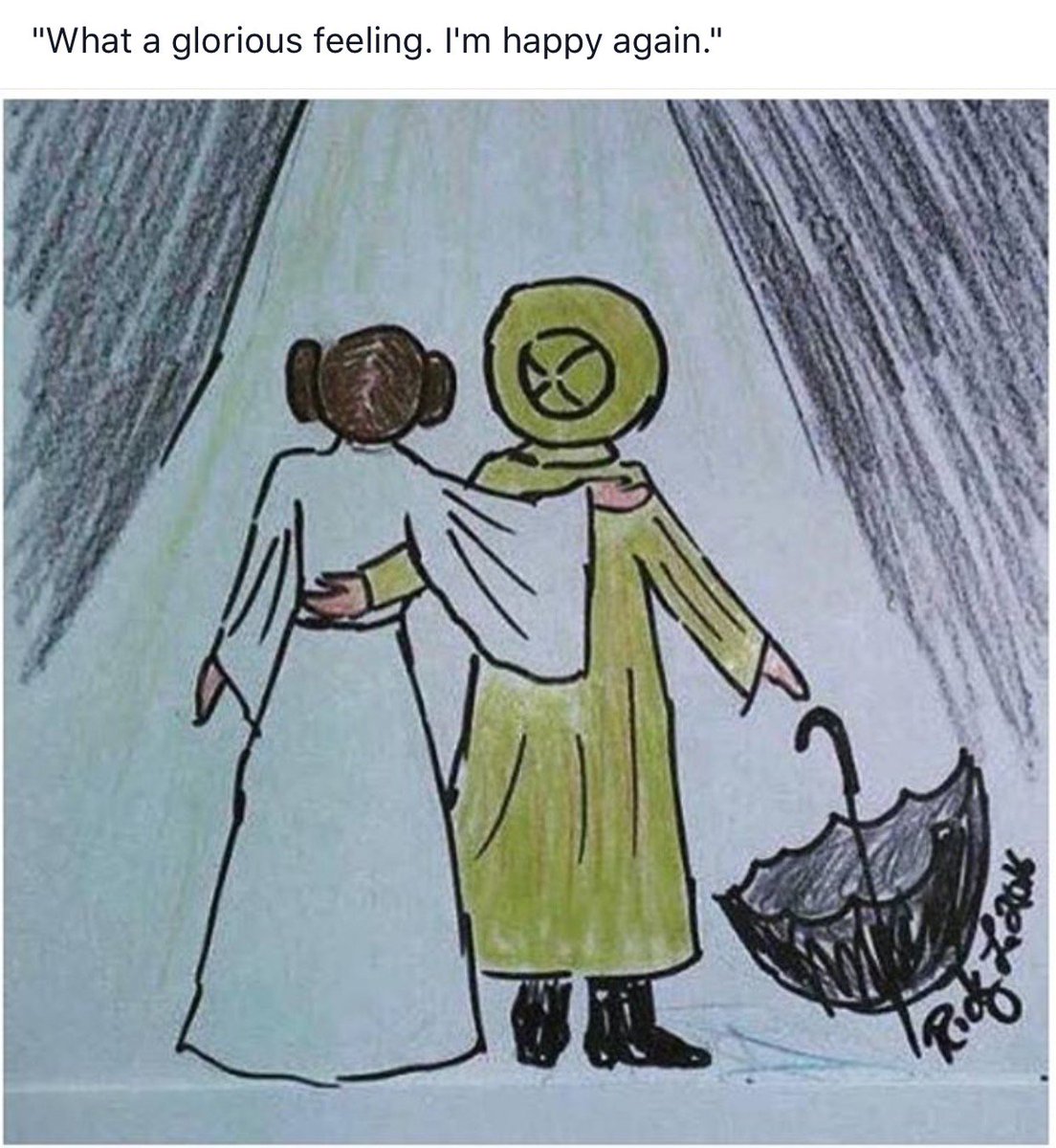 Ricky LaChance drew the above picture. Todd Fisher, the brother of Carrie Fisher, shared the image with the public. In the picture, the spirit of Carrie Fisher is dressed as Princess Leia in "Star Wars" of 1977, and the spirit of Debbie Reynolds (in a yellow raincoat) is dressed as Kathy Selden in "Singin' in the Rain" of 1952. The lyrics, "What a glorious feeling. I'm happy again.", are from a song in the latter movie, according to a report by "People". The two women are walking toward heaven.
According to a report by "People", their family had been considering both a private memorial service and a public one. According to another report, Carrie Fisher and Debbie Reynolds would be interred together at Forest Lawn Memorial Park in Los Angeles.
According to a report by "People", the family of Carrie Fisher held a private memorial service at her home on January 5. The event was attended by her relatives and friends. The guests dined on fried chicken, collard greens, and cornbread. These dishes were standard fare at parties hosted by Fisher.
According to a report by "People", Reynolds and Fisher were laid to rest on January 6. Fisher had been cremated, and some of her ashes were stored in an urn (shaped like a large Prozac pill) that was placed alongside her mother.